Are you looking for a way to improve the way you listen to audio? Do you want to ensure that you are getting the best audio listening experience that is available right now? In order to ensure you are, you have to take some time and research what is available to you.
The hardest part about finding a new headset that is going to enhance your music is that there are just so many being offered on the market today. They each range in features, size, and price, and if you have never purchased one before, it can be quite a daunting task.
Stay in touch with the latest headphones and earplugs news.
Today we are going to be doing an Alpatronix HX101 review in the hopes that you can see what we look for in a new headset and if this one should be bought. Our Alpatronix HX101 review is going to go in depth on all the features, the pros and cons, and then we will give our final verdict to see if it is worth the price or not.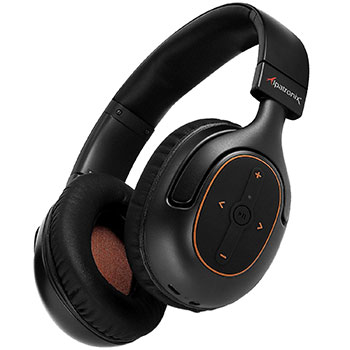 Click to Check Price on Amazon
Features
Our Alpatronix HX101 Review will first start with all of the features on this product. It has been built with all of these features solely to make your audio experience the best it can be. The Alpatronix HX101 has been built with the latest Bluetooth Technology which is the 4.1 version. This allows you to pair the headphones with a large range of devices that have Bluetooth working on them. You can use these headphones with your smartphone, tablet, television, almost any device that has audio. It can also work with both Android and Apple, and pairing is a piece of cake.
What really makes the Alpatronix HX101 special is that it offers you over 30 hours of play time. That is truly amazing considering that most Bluetooth headphones have only to 6 to 8 hours of play time on a single charge. The Alpatronix HX101 is built with a rechargeable battery so you can always ensure it is ready to go. If you keep it standby, it will still last up to more than 900 hours; this battery is incredible!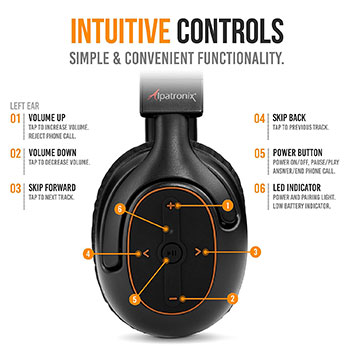 Now let's focus our Alpatronix HX101 review on the audio system. These headphones provide a fantastic stereo sound quality, and also feature the CVC 6.0 Digital noise reduction technology to block out any unwanted outside noise. This is crucial for important phone calls and just focusing on the music that you are listening to.
Pros
Fantastic sound quality
Great look
Very comfortable
Pairs great
Amazing battery
Long life span
Cons
Final verdict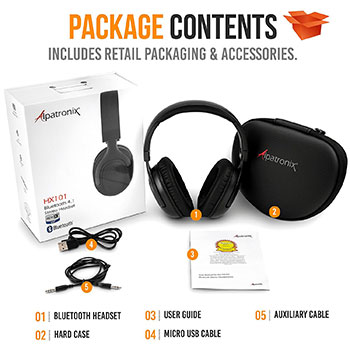 To end off our Alpatronix HX101 Review, we wanted to help you decide whether you are going to want to buy it. After testing it out for ourselves, we think the Alpatronix HX101 is worth every single penny. The battery alone is worth the price and you can listen to it without worrying about these headphones dying on you. We highly recommend this product to you.