Buying a new set of headphones is so important these days because of all the time we spend listening to music or podcasts. This is especially true for those of us with a long commute to school or work. If you are really into music, you must know that the best type of headphones will do a lot to enhance the sound of the music, and change what you hear for the better.
There are so many headphones on the market these days that it can be hard to know which set of headphones to purchase. Today we are going to be looking at the August EP650, one of the most popular headphones available online. Through our August EP650 review, we hope to discover if the August Wireless headphones are actually worth purchasing. We want to see if the August Bluetooth Headset can connect easily and if the features are worth boasting about.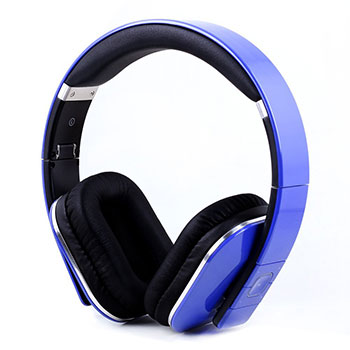 Click to Check Price on Amazon
Features
The August EP650 comes equipped with a lot of features to enhance the quality of sound and also offer wireless capabilities. The August Wireless Headphones are competitively priced with many on the market right now, but are not crazy cheap, so you know they are made out of great material. They come in a variety of materials and colors, but today specifically we are going to be looking at the August Bluetooth Headset that is in blue.
Make sure to discover the top headphones for 2017.
This is the August Bluetooth headset, which is able to be linked wirelessly to any smart device such as a phone or a tablet, so you can easily listen to both music and podcasts. This is so crucial nowadays as wireless is the way of the future. Wires tend to get in the way, especially if you are using your headphones while working out or doing any other form of physical activity. The August EP650 ensures that you can connect over a NFC connection, allowing for easy pairing with the August Wireless Headphones and your Bluetooth device.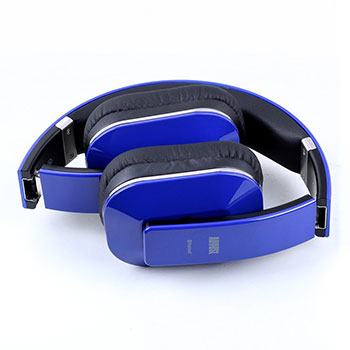 The August EP650 is also equipped with volume and call control buttons right on the device, so you can control everything while being away from your phone or tablet. There is also a built-in microphone on the August Wireless Headphones so you can have hands-free calling.
Click here to check out Bluedio Turbine T3&T3 Plus headphones reviewed.
In order to keep it running smoothly, the August EP650 has an internal lithium ion battery that is fully rechargeable. It is strong enough to use for 10 hours between fully charging.
Pros
Wireless

Easy to pair

Easy to use

Hands free calling

Comfortable
Cons
A bit pricey for sound quality
Final verdict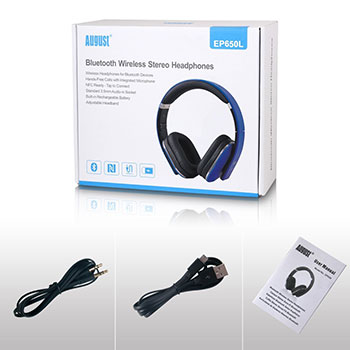 The August EP650 review that we just did made us realize that these headphones are pretty good when compared to others on the market, but are not the very best. We think the August EP650 has a great look and are comfortable to wear for a long period of time, and they are also great for working out with a long battery.