Headphones are so incredibly important these days, simply because of the fact that we use them so much for a variety of things. For starters, many of us enjoy listening to music or podcasts during a long travel commute or just around the house. With the evolution of the smartphone and all of the fantastic things that come with it, we can now have in our pockets a whole catalogue of both music and podcasts right at our fingertips. However, as many people know, poor headphones can ruin the quality of your music, and there is nothing better than having a great set of earbuds.
Discover the best headphones and earbuds on the market.
Today we are going to be reviewing the Axgio Bluetooth Earbuds, a popular brand of earbuds available both online and in stores. It is our hope to see if the Axgio Bluetooth Earbuds will offer you a high quality of sound, without sacrificing your comfort level. We want to see if they actually work the way they are marketed.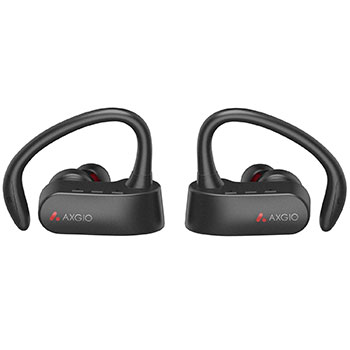 Click to Check Price on Amazon
Features
The Axgio Bluetooth Earbuds come with a variety of features meant to enhance your overall listening experience. What makes these earbuds so unique is that they are truly wireless, so they only come with just two headphones and no wire. You can use them separately on their own, or pair them with one another. This allows you to go back and forth from stereo audio (with the two of them together) to mono audio (just by themselves).
Wireless is definitely the way of the future, and there is simply no point in purchasing wired earbuds anymore. Wires just get in the way, especially if you are using your earbuds in a physical activity environment, such as if you are at the gym.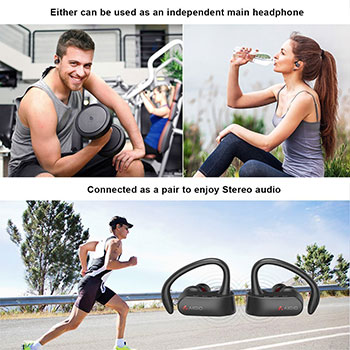 The Axgio Bluetooth Earbuds have been built with fantastic quality of sound with a 14-mm composite film speaker. This ensures a rich bass sound and that the sound is also crystal clear without any muffled noise. The Axgio Bluetooth Earbuds are also equipped with noise-cancellation technology that will provide the best music listening and calling experience that you want.
Read our complete Photive BTH3 headphones review.
In the Axgio Bluetooth Earbuds set, you can choose between three sizes (small, medium, or large) depending on your ear size. This is going to make sure they fit you comfortably without any risk of them falling out or causing any discomfort.
They are equipped with Bluetooth 4.2 technology, which is extremely important, ensuring they are reliable and more secure over Bluetooth. The batteries on the Axgio Bluetooth Earbuds allow you to play music for 6 hours at time. They are also fully waterproof.
Pros
Wireless

Waterproof

Strong battery

Strong Bluetooth signal
Cons
Can be uncomfortable with the wrong fit
Final verdict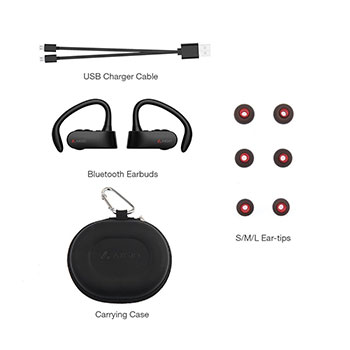 After testing the Axgio Bluetooth Earbuds for ourselves, we believe them to be a great choice in the wireless earbud market. We believe they offer some of the best Bluetooth technology. Just ensure you are wearing the right size to have a comfortable listening experience.