Today we are going to be doing a Bluedio T2s review. This new set of wireless headphones are making a mark on the music listening community and we want to see if they live up to the hype. Through our Bluedio T2s Review, we hope to uncover whether they are going to last a long time on a charge, and determine the overall comfort level and sound quality.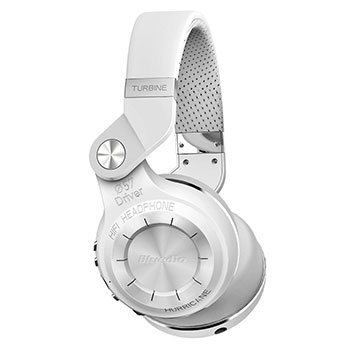 Click to Check Price on Amazon
Features
The Bluedio Turbine T2s wireless headphones come equipped with a lot of features that are going to highly influence the way you listen to music. In this Bluedio T2s review we are going to be analyzing these features to make sure that they are accurate.
Discover other top headphone options.
What drew us to these headphones in the first place was their great look. These are not earbuds, as many people use these days, but are the classic headphone look that go over the head. They come in one of four colours, black, blue, red, and white, and they each look amazing. They come at an affordable price as well, so if you are on a budget these might be the right ones for you.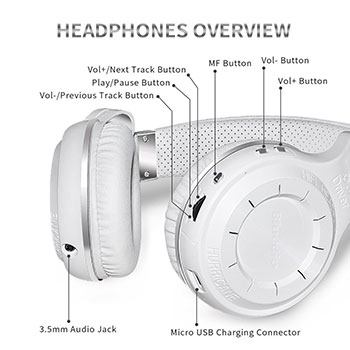 The Bluedio Turbine T2s come equipped with a great sound as they were created over a period of 2 years by sound engineers. They have a diameter of up to 2.24" and offer a really clear high end and a great, rich low end in the bass department. The Bluedio Turbine T2s are equipped with ear cups that are fully rotatable up to 195°, meaning they are super easy to carry and can save a lot of space when folded up.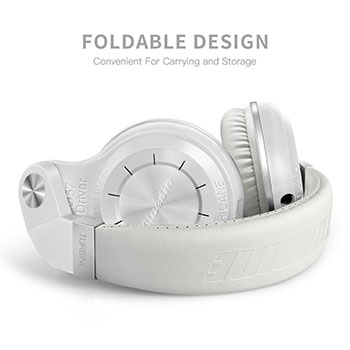 The Bluedio Turbine T2s are equipped with the latest Bluetooth, the Bluetooth 4.1. These allow the data you are listening to, to be transmitted fast at the highest speed possible. They also use hardly any power so you will have a long battery life and can use them for 40 continuous hours.
Make sure to check out the upgraded version of the Bluedio T2s.
As for comfort level, the Bluedio Turbine T2s have a padded headband and also padded ear cups, made with a lot of foam so they are comfortable on the ear. They can also fit all head sizes.
Something unique to the Bluedio Turbine T2s is that it can be used both wirelessly and wired. This is something that we find important, especially if your battery is running low and you still want to listen to music.
Pros
Can be used both wirelessly and wired

Very comfortable

Affordable price

Great look
Cons
Battery could last longer
Final verdict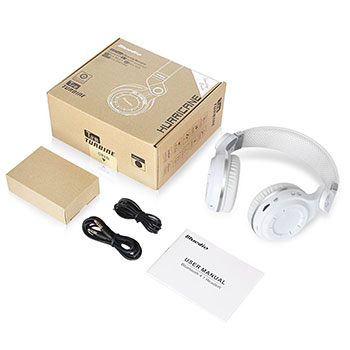 The Bluedio T2s review has shown what a fantastic product this is, especially for the affordable price. What we loved most about the Bluedio Turbine T2s headphones is that they can be used both wirelessly and wired, a cool feature that is commonly not found in most headphones on the market these days. We wish you the best in your final purchase decision.