Finding a new set of headphones can be very difficult mainly because there are so many being offered to you. There are so many brands on the market with so many options, and it can be overwhelming to determine which ones to look at and which to stay away from.
To help you on your search, we are going to be reviewing the Mpow Wireless Headphones, available online and in stores. The Mpow Wireless Headphones have been created to offer you the best quality of sound.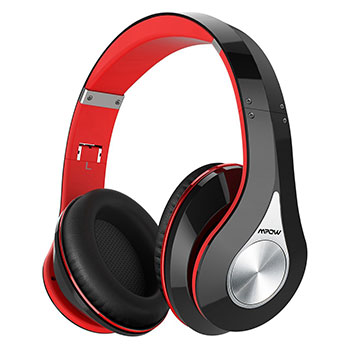 Click to Check Price on Amazon
Features
Mpow's goal is always to develop headphones with the most impressive sound quality when compared to others on the market. They are passive noise isolating headphones that have a closed-back design. This allows a Hi-Fi Sound that is totally immersive and offers high quality of sound. There is a built-in memory-protein cushion for your ears to maximize your comfort level. The headband is made out of stainless steel, for extra durability, but it also has a soft padded band that is comfort.
Read our exclusive headphones and earbuds reviews.
The Mpow Bluetooth headset can be used both wirelessly and wired. When using wirelessly, there is a 420mAh battery in the headphones that you can use it up to 13 hours for playing music on just one charge. Wired, you can also use it, and the headphones won't ever power off on you.
For even more features, the Mpow Bluetooth Headphones are enabled with Bluetooth technology to connect to your smart devices such as phones, tablets, and even TVs. This allows you to receive calls on the headphones and listen to the TV from far away. There is a built-in microphone so you can answer a phone call and talk.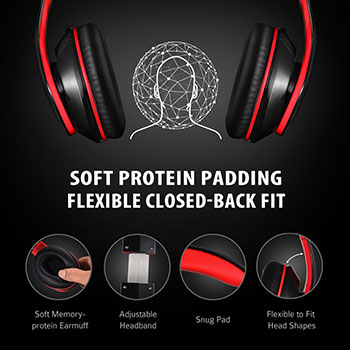 For an easier pack up, the Mpow Bluetooth Headphones have a foldable design that can save you space wherever you want to store them. They also come with a portable bag to keep them safe at all times, and they easily fit inside.
Make sure to read more about the Photive PH BTE50.
Pros
A lot of features

Comes with built-in mic

Bluetooth enabled

Can be used both wired and wirelessly

High quality of sound

Affordable price

Battery lasts a long time
Cons
Not noise cancelling, noise isolating
Final verdict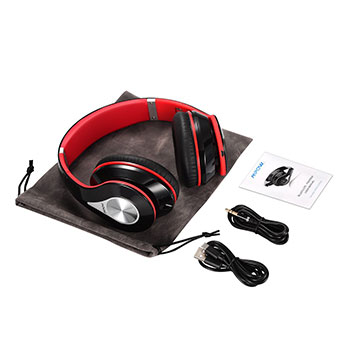 After testing it out for ourselves, we have begun to realize that the Mpow Bluetooth Headset is definitely one that you should consider looking at. These headphones come with a lot of features that are eye catching. The Mpow Bluetooth Headset has a mic, for easy hands-free calling.
What really separates the Mpow Bluetooth Headphones when compared to others on the market right now is that you can use them both wired and wirelessly. This is so important, just in case they die on you.
Whatever the case may be, we really recommend testing them out and seeing if they work for you. It does all come down to personal preference and what you want in a set of headphones. Check out the Mpow Bluetooth Headphones.