Do you often listen to music? Are you looking for a way to listen to music or podcasts easily without any hassle? Do you want a comfortable listening experience with dynamic sound? If the answer to any of these is yes, you may want to consider purchasing a new set of earbuds. Having a great set of earbuds is important, especially if you want to achieve the best possible quality of sound while listening to your music. If you have ever had a bad pair of earbuds, you know how awful they can sound, and that they can actually ruin your music. Earbuds can definitely range in price and features, so it is so important to find a set that is going to work the best for you and also are made of the highest quality.
Discover the best earbuds on the market reviewed.
Today we are going to be looking at the Photive PH BTE70 wireless Bluetooth earbuds, to see if they are worth the purchase. We hope that through our Photive PH BTE70 review, you will be able to see if they are going to offer you superior sound when compared to competitive popular earbud models available online.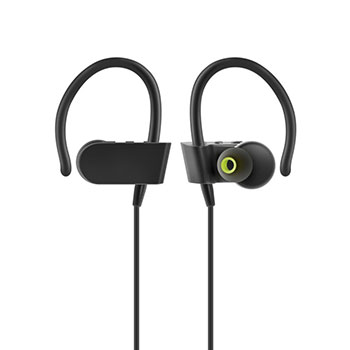 Click to Check Price on Amazon
Features
The Photive PH BTE70 are equipped with a lot of features which will enhance your music listening experience and offer you a great sound. First of all, the Photive PH BTE70 wireless Bluetooth headphones are very comfortable, offering a secure fit. They have been designed to hook right into your ear and comfortably conform around your ear, so you don't always have to try and readjust them. They have been designed never to fall out, which is important if you are using them for working out or any sort of physical activity.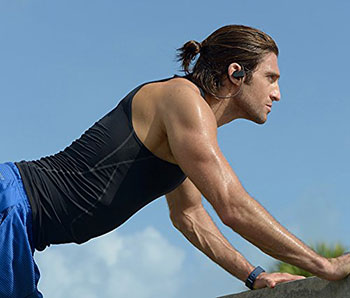 The Photive PH BTE70 also ensures that you will get fantastic volume and perfect sound as they are built with the APTX sound system. They also have Bluetooth 4.0 technology that is going to allow you to have all the acoustics you need, without sacrificing the low bass end at all. The Photive PH BTE70 Wireless Bluetooth Earbuds have been made to provide balance of sound so you sound like they are performing for you live.
Take a look at our Phaiser BHS 530 review.
The main feature about the Photive PH BTE70 that we love is the charging ability; the battery can charge quickly, and you can use it for 6 hours straight without it dying! That is a lot of time to get your music fill.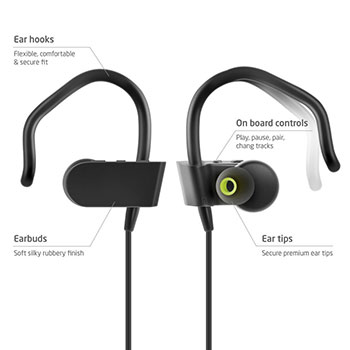 If you are planning to use them at the gym the Photive PH BTE70 are fully sweat proof.
Pros
Sweat proof

Great sound

Very comfortable

Wireless
Cons
Battery gets weaker over time
Final verdict
We hope that our Photive PH BTE70 Review has opened your eyes to the pros and cons of the product. We believe that they are pretty good compared to other brands and models, however the battery is known to die over time. The Photive PH BTE70 is a very comfortable set of earbuds and also delivers good sound.