Headphones are so crucial these days to actually listen to music, podcasts or audiobooks. When searching for a new set of headphones it is ideal that you take the time to find a pair that are durably made and will work best for you. Today we are going to be doing a review of the Bluedio T3 Plus Headphones.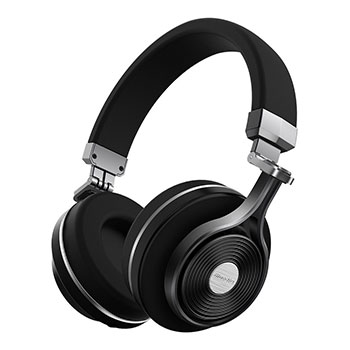 Click to Check Price on Amazon
Features
The Bluedio T3 Plus comes equipped with a lot of features guaranteed to influence your music listening and overall comfort level. In this Bluedio T3 review, we hope to uncover even more about these headphones to see if they are actually worth purchasing and if they are going to last or not.
Discover the best high-quality headphones.
The first thing we were drawn to about the Bluedio T3 is the great look. These have your classic headphone look, with the headband and the ear cups, rather than the new wave of earbuds that are commonly hooked up with all the smartphones. While earbuds have their pros, nothing beats a great set of actual headphones. The Bluedio T3 Plus comes in one of four colors: black, green, red, and white. They are affordably priced and very competitive with many on the market right now.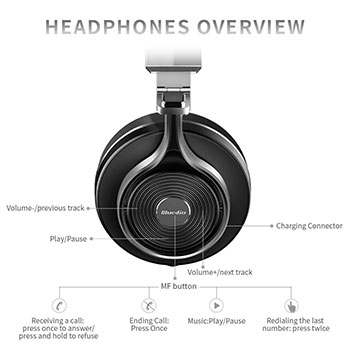 As for durability, the Bluedio T3 Plus have been created using an alloy frame, ensuring that they are built to last and very strong. The diaphragm on the Bluedio T3 is 57 mm, which ensures that the electrical signals are fast and deliver you the highest quality of sound performance. The sound on these headphones is very dynamic, and also offers you a great low bass sound as well.
Check out the previous version of these headphones.
The Bluedio T3 has also been equipped with 3D sound effects, giving you clarity and a fully immersive sound experience. They can be used while playing both video games and music, so you will feel even more a part of the world you are watching or playing in, or listening to.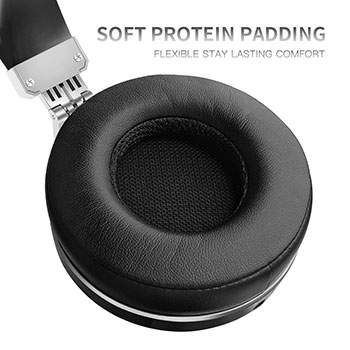 The Bluedio T3 Plus comes with a microphone right on them, so you can use them to call people or talk over the internet. The microphone is very clear and never gets muffled while you are talking.
In terms of comfort, the Bluedio T3 Plus are made with a padded soft memory foam, ensuring that you can wear them for a long time without them becoming uncomfortable. This is crucial for those of us who intend to use them for hours on end.
Pros
Very comfortable

Wireless

Great look

Affordable price

Comes with great microphone
Cons
Could have better navigation on headset
Final verdict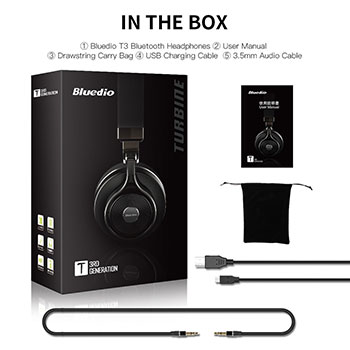 Our Bluedio T3 review has been written to see if these are in fact some of the best headphones on the market right now. After testing them out for ourselves, the Bluedio T3 are pretty good headphones but not the very best. They are quite comfortable but both the sound quality and navigation control could be a little better. But the Bluedio T3 do have a great look.